Norman C. Holcomb
C.P.A.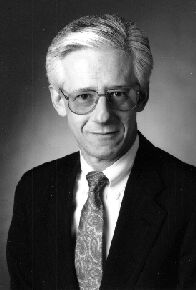 Background and Accomplishments
Mr. Holcomb
has worked with clients throughout
New England and has developed expertise in
distribution businesses, including paper,
packaging, supplies and petroleum distribution
as well as retail sales, recreational sports
and condominium operations.
A graduate of University of Massachusetts
where he received a Bachelors of Business
Administration and a Masters of Science in
Accounting, he passed the CPA exam in
1970 and was licensed to practice in
Connecticut.

Most recently he has been licensed to practice in Vermont. He is a
member of the American Institute of Certified Public Accountants and the
Vermont Society of CPAs. Before entering the management advisory and
financial services business, Mr. Holcomb held financial management positions with several major companies, most recently as Northeast
Region CFO for Unisource Worldwide, a $7 billion paper, packaging and supplies distribution company.
He has extensive experience in:

Strategic and financial planning

Cash flow and capital expenditure forecasts

Implementation of best business practices

Performance measurement

Cash flow and expense improvement

Leasing and major contract negotiations

Business acquisitions

Due diligence reviews.

Norman C. Holcomb, C.P.A., PC
415 High Ridge Road
Killington, Vermont 05751
Phone (802) 422-4469
Fax (802) 422-2080
Member



This Web Site Created By The Well Minded Computer 1999